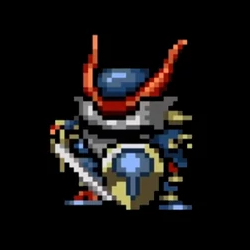 Victor William Christopher Von Snobb
Simon
CHARACTER NAME
PLAYER NAME
Shenanigans
2.Neal
SERIES
SYSTEM
Level 4 Fighter
CLASS & LEVEL
ALIGNMENT
Human
Male
RACE
GENDER
5'8" & 150lbs
25
HEIGHT & WEIGHT
AGE
Medium & 12
SIZE & SPEED
HANDED
Short, wavy blond chestnut hair
Hazel
HAIR
EYES
Posh, important-looking, fair face, pale skin
APPEARANCE
| | | | | | | | | |
| --- | --- | --- | --- | --- | --- | --- | --- | --- |
| 28 | 13 | 15 | 11 | 12 | 9 | 13 | 7 | 15 |
| HP | Strength | Dexterity | Constitution | Intelligence | Wisdom | Charisma | Perception | Grub |
Transformed appearance since ep 83:
Blond hair, grey eyes, lower cheekbones, mole on face, more rounded out. 
Appearances (7): Episodes 83, 84, 85, 89, 100, 106, 111
Background
Victor is the heir to the von Snobb family; a long line of barons.
Coat of Arms: Alpaca
The common folk just loves him (or so he thinks)
Takes pride in looking his best, and complains when he has to get dirty.
Victor has come to Shenanigans in order to fulfill his father's wishes, before he can take over the family name. Has a Twin brother. They are both competing to become the heir.
1 year of adventuring before he can return home. (Episode 83- 16 Dec 2017)
Victor hates being away from home and its comfort.
Clothes
White shirt and red surcoat fastened with a fancy belt.
Reddish brown breeches and black leather shoes.
Weapon Proficiencies
Rapier Spec
Shield
Dagger
Mace
Non-Weapon Proficiencies
Etiquette
Reading & Writing
Heraldry
Dancing
Riding
Swimming
Blindfighting
Equipment
Rapier
Dagger
Mace
Medium Shield
Splint Armor
Cologne
Bedroll
Languages